The
Software Engineer Created B2B Marketing Agency
We're a full-service digital marketing agency that creates products your customers love to use not just look at. This is how we grow together.
#BlockIQ
Build modern content faster.
Block IQ makes it easy to create beautiful and fast content by combining the standard WordPress CMS with proprietary digital marketing automation and tools.
Developed with the industries favorite tools
Tell Your Story with Code
Whether you're looking for an optimized site to encourage customer engagement or a marketing strategy to increase the growth of your business. We will collaborate with you and your team using proprietary tools to paint your vision and exceed your expectations.
Our creative content managers & engineers have over 50 years of combined experience in digital m arketing which will navigate your company through the many dynamic digital trends, to bolster your online presence.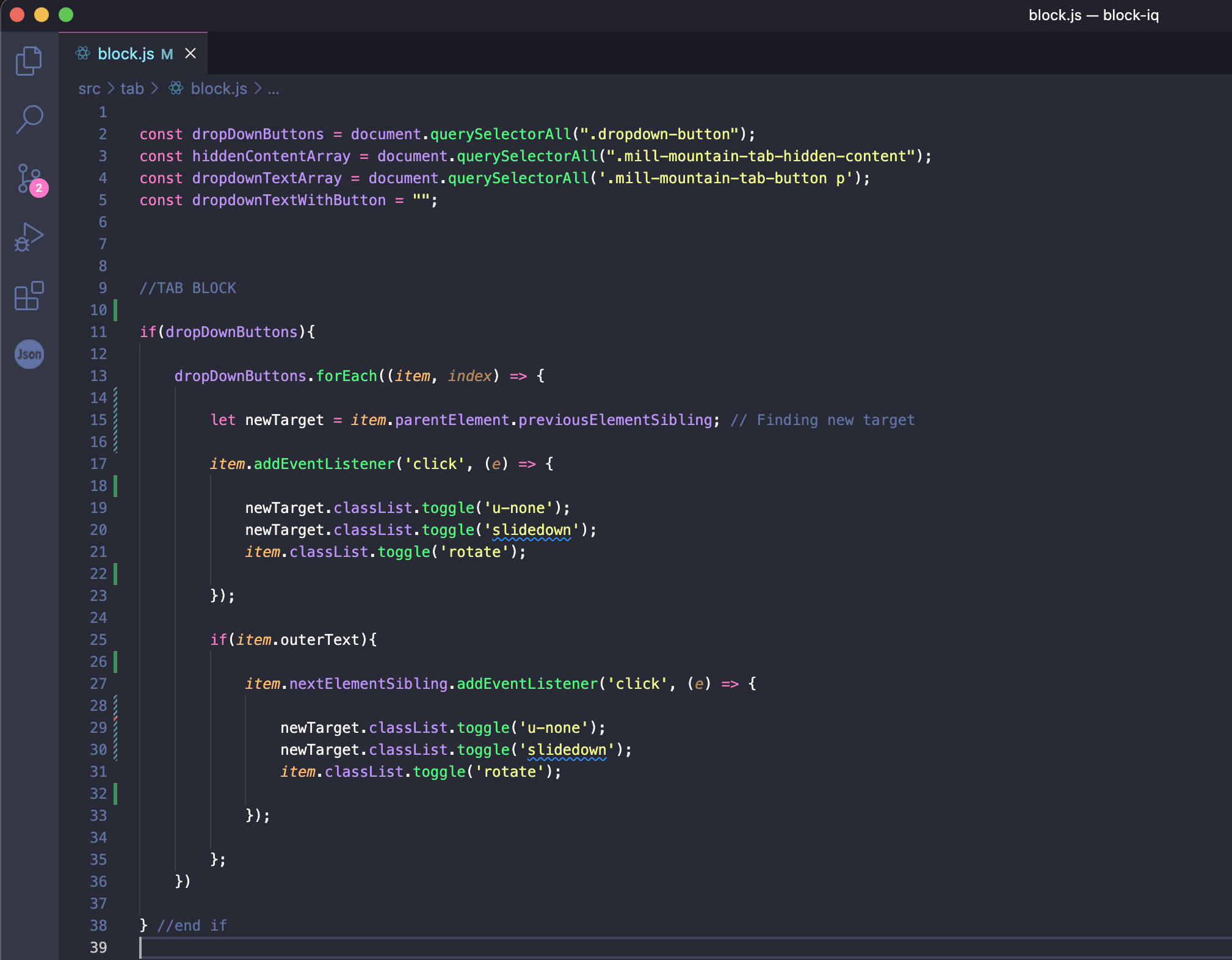 SEO Friendly
Google can be like high school. It wants to know how many people you know? Are you weird or cool? More importantly the level of information someone has can really make the difference. This information prevents months of struggle not only in learning but also recovering from the humiliation. We focus on keeping in the loop and knowing the right people to be able to get you going as fast as possible.
Google is notorious for changing on a monthly, sometimes daily, basis. This means that your business needs an online presence that is dynamic. We focus on the architecture of your website to allow all other SEO engines to work as hard as your business does.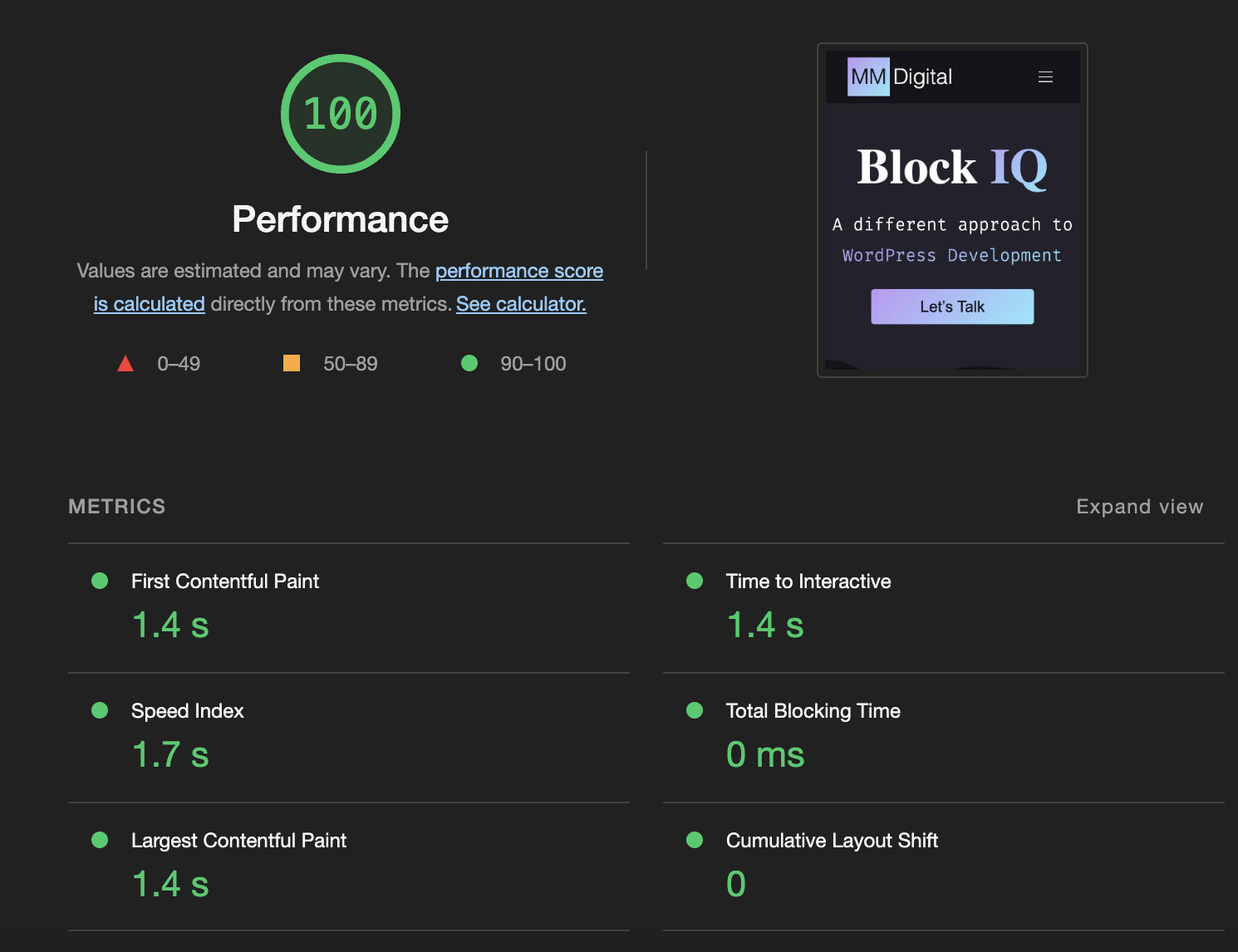 Built For Growth
What makes a Mill Mountain Digital website or application so great is the architecture. We follow two simple principles, DRY(Do not Repeat Yourself) and ETC(Easy To Change). These core principles allows us to build robust and dynamic architecture that can weather any storm.
Not only does this paradigm provide stability but growth. Our websites and applications allow quick transfer to new servers or platforms and the ability to add on new features as your vision grows.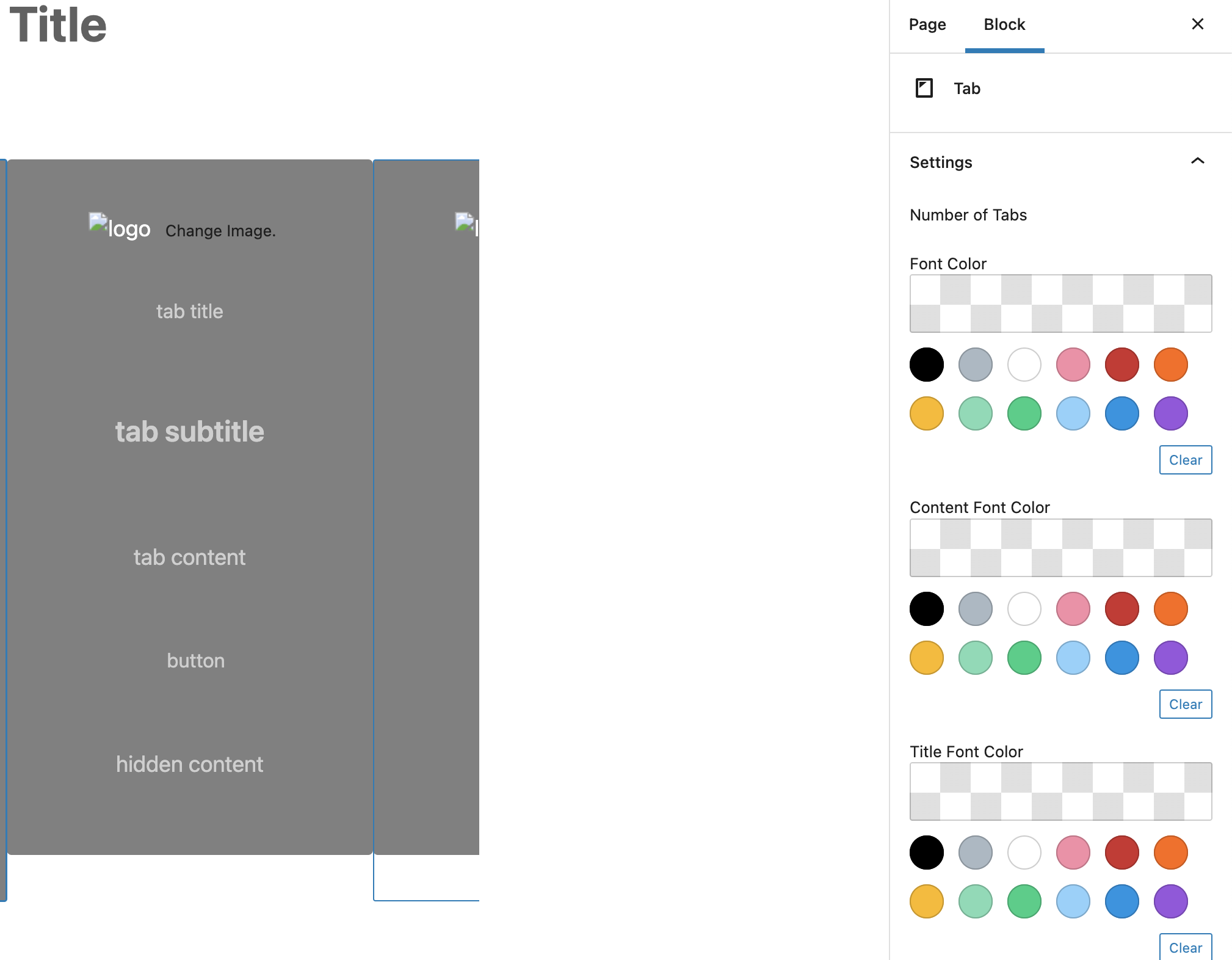 Frequently Asked Questions
What is Block IQ?
Block IQ is a WordPress plugin designed & developed by Mill Mountain Digital to allow new websites made by us to be easily updated by a client without sacrificing the vitals of your website's speed, SEO, and accessibility.
What does Mill Mountain Digital Do?
We are a full service digital marketing agency that keeps its vision clear, We drive traffic to your business through products your customers love to use, not just look at.
What is a full service digital marketing agency?
A full-service digital marketing agency provides your business with a one-stop shop for online marketing and advertising services. These agencies, like Mill Mountain Digital, offer a complete suite of web marketing services, which can range from search engine optimization (SEO) to pay-per-click (PPC) advertising to Website Design to WordPress and more.
What is Google Analytics 4?
Google Analytics 4 is an analytics service that enables you to measure traffic and engagement across your websites and apps. This documentation provides implementation instructions and reference materials geared towards a developer audience.
How often should I update my website?
Building and maintaining a website is similar to building a home. Some builders construct homes that last forever, and others use substandard methods which require constant repair. To discover all of the details within the structure of the home, an appraiser is required. The same concept applies to Websites with a complete audit.
Why is my WordPress website slow?
Normally, Digital Marketing Agencies don't have the development resources to make completely custom WordPress websites. So they turn to third party plugins and themes that are poorly optimized. At Mill Mountain Digital we use our own customized plugins and themes designed in house. This allows us to optimize at a deeper level, making your website much faster and easily indexed by Google and other Search Engines.
Need More Information?
Read more into how Mill Mountain Digital can grow your business